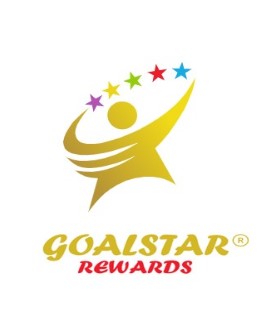 Sidney D
January 1, 2022
Goal Setting & Achievements
\
"Our Goals can only be reached through a vehicle of a Plan, in which we must fervently believe, and upon which we must vigorously act. There is no other route to success." – Pablo Picasso
With new year comes new resolutions and a desire to make a positive difference to our lives. But before long, our resolutions start to fall apart. Here are some key tips on setting goals for success:
Plan a series of Short Sprints to win the Marathon
The key to achieving our Goals is to treat it like a marathon broken down into a series of sprints. As human beings, we look for instant gratification for anything we do. A bag of chips or a box of chocolates will give us instant gratification. On the contrary, the health benefits that we are looking to achieve by eating and living healthy takes time. Therefore, our natural tendency to seek instant gratification makes us choose bad habits over good ones. We need to break down our longer-term Goals and focus on setting goals that are of shorter durations. This will keep our interests alive. Firstly, this allows us to overcome resistance and make small and gradual changes to our current habits. Secondly, it lets us review and modify our approach as needed during the course.
For example, we cannot get up one fine morning and think that we can run 4 Km race next month by planning to run 4 Kms for the next 30 days. If we are not already at that level of physical fitness, we will end up sore and unable to move within the first couple of days. This will set yourself up for failure. You could probably start by running 2 Km in the first week, 3 Km in the second week and 4 Km in the 3rd week. On the 4th week you can focus on improving your speed for the 4 Km race. This way you can see progress on a weekly basis – first 3 weeks on the distance and the final week on the speed.
Understand why you are passionate about your Goal
You will be successful in setting goals only if YOU are convinced that it will make a positive difference for YOURSELF. As long as you sustain that belief, you will remain focused on the tasks at hand to realise your Goal. The stronger your passion for the Goal, the better you will be able to manage all the distractions you will face on a daily basis. Therefore, it is important to understand how passionate you are for the Goal you are seeking to achieve. Analyse your current situation and your future vision and ask the 5-Whys on your Goal. This will clear any doubts you may have and help you can sustain your interest in this Goal throughout its journey:
Why do you have this Goal in mind? – what will it give you (e.g., mental peace, sense of achievement, financial freedom, fame, etc.)?
There are other things that can give you a similar outcome. Why do you choose this and not any of the others (e.g., sports, academics, politics, business, etc.)?
How is this Goal going to make a difference to your existing way of life (e.g., make me famous, provide me the money to buy what I want, provide for my loved ones, etc.)?
Why you can't achieve what you want without this Goal (e.g., when I see others complete this Goal they get something that I have been longing for)?
Why this Goal will make you feel better (e.g., why would you sacrifice the way of life that you are used to and invest your time and effort towards this Goal – why do you think it is worth this sacrifice)?
Building up your self-confidence
Many of us have tried setting goals before and have failed miserably. Therefore, we might lack confidence in our successful Goal setting abilities and shy away from doing so. However, if we use our past learnings and use them to set less challenging and more realistic Goals, we will eventually succeed. This success will build our confidence to seek bigger Goals.
Knowing and Taming your Devils
Before we start setting Goals, we must look into ourselves and identify the devils within that will come in the way of achieving our Goals. We need to prepare ourselves to fight 2 battles daily. First, is to complete our daily tasks to the best of our abilities and the second is to fight our devils of distraction that will come in the way of achieving our tasks. These two battles will go hand-in-hand if we want to succeed in achieving our Goals.
Enjoy the Journey
You have made the commitment towards your Goal, so enjoy the journey to success. Don't consider your daily tasks towards your Goal as a chore. The mindset that you have makes the difference between a chore and being productive. Therefore, celebrate every day you complete your tasks towards your Goal as it is bringing you closer to it. Look back and build up on the number of days you have maintained the chain without breaking it. The more you focus on your chain-of-consistency, the closer you are towards your Goal
Be Mindful of the Quality and Coverage of your Tasks
We are only humans. Therefore, some days we might treat our tasks as a 'tick the box' exercise in order to 'continue the chain-of-consistency'. This is only normal. Though this will complete the task, but it will not get us the outcome that we set for the Goal. How would you feel if you put in days of effort towards your Goal, without realizing the outcome that you desired? You have set the Goal for yourself (and no one else). For students, it might mean the difference between getting into a reputed university in your course of choice and narrowly missing out.
Track and Manage your progress
There is a popular saying that if you can't measure, you can't manage. This applies to your tasks towards your Goal. In sports, you would want to track your performance daily to see if you have improved from your previous day/week/month. In academics, you would want to track the lessons you have covered, how much of it you retain and how you are progressing towards to Goal deadline. All this will help you to re-calibrate your Goals and deadlines. Remember that Goals are meant to be reviewed and adjusted to make sure they are SMART (Specific, Measurable, Achievable, Relevant and Time-bound)
Build up your Support Network
Even though it is your Goal, you are not alone. Make the most of your support networks – your parents, siblings, teachers, coaches, friends, family members, etc. Learn from them and find someone who cares for your progress and share your Goal with them. Make yourself accountable to them on your progress with the Goal. Discuss ideas if you feel de-motivated or need additional help and support to be on track with your Goal outcomes.
In summary, it is important to be aware of the challenges and be fully committed to achieving the Goal outcome you desire.
GSR Tips & Tricks
How best to use Goalstar Rewards to help your child achieve their goals? How It Works
Enjoy 4 weeks of free trial for each child. Register to Start 4 Weeks Free Trial!
Here are some useful links:
•Why New Year's Resolutions Fail
•Five Whys: The Secret to Setting Effective Goals

Next